Crick Boat Show 2019
For the first time ever, we've been setting up our stand for the Crick Boat Show on a Thursday. This year there is a "Trade and Preview" day on Friday so we've all set up our stands a day earlier than usual.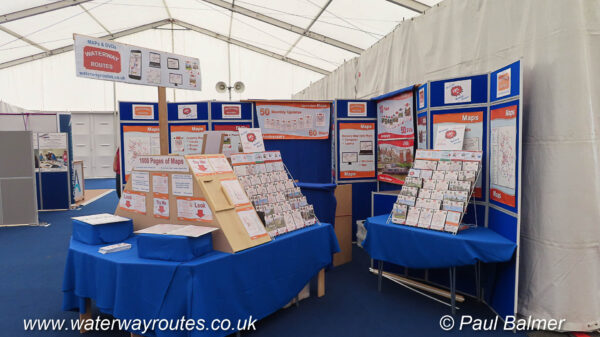 Here's our partially set up stand. Just a few little details to finish on Friday morning then we're ready to meet all our lovely customers.
We're looking forward to meeting you all but please try to avoid the busy middle part of Saturday and Sunday if you would like a long chat.