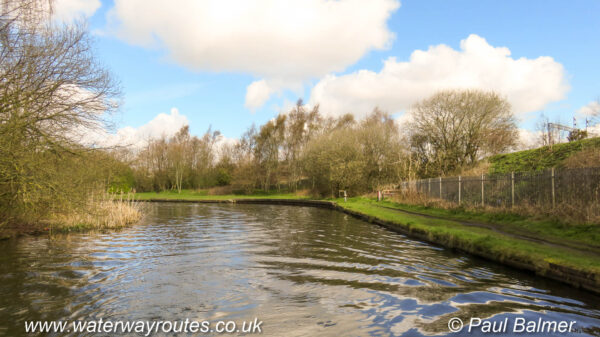 The dark coloured edge to the towpath on the outside of the curve marks the site of the former Bloomfield Junction. A large loop once diverged to the right and wandered for more than eight kilometers (five miles) around the landscape before rejoining the current route just over two kilometers (one and a quarter miles) further on at Deepfields Junction.
The far end of that loop, known as the Wednesbury Oak Loop, is still navigable for a short distance, and often referred to as the Bradley Arm as it serves Bradley Workshops.
The longer route was cut to avoid the construction of Coseley Tunnel which the shorter route passes through today.