The Wednesbury Oak Loop is the name given to what was once a long meandering loop of the Birmingham Canal Navigations (BCN) Main Line leaving the current Main Line at Deepfields Junction and re-joining at Bloomfield Junction, near Factory Junction. This is sometimes known as the Bradley Arm.
The loop was severed many years ago with only the section between Deepfields Junction and Bradley Workshops remaining. It was kept open to allow access to Bradley Workshops, where lock gates are manufactured, and to maintain the water supply from the pumps at Bradley to supply the rest of the BCN.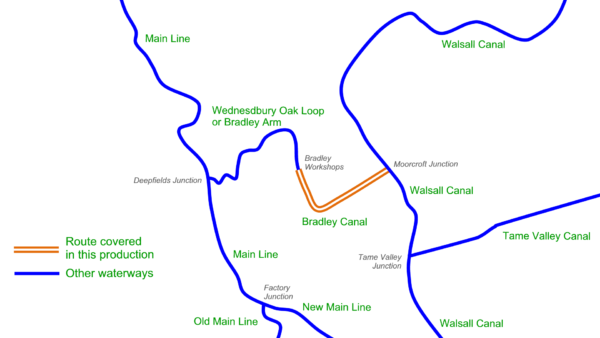 My previous blog post explained the proposals to turn this into a through navigation by reopening abandoned waterways under the name of Bradley Canal.
The Wednesbury Oak Loop can be cruised, and the towpath is in good condition and can be walked throughout, making a through walk including the route of the proposed Bradley Canal possible. The whole route is shown in my Bradley Canal map and can be downloaded in both Acrobat (pdf) and Memory-Map (qct) formats and, like all the maps for restoration projects, the Bradley Canal maps are free to download.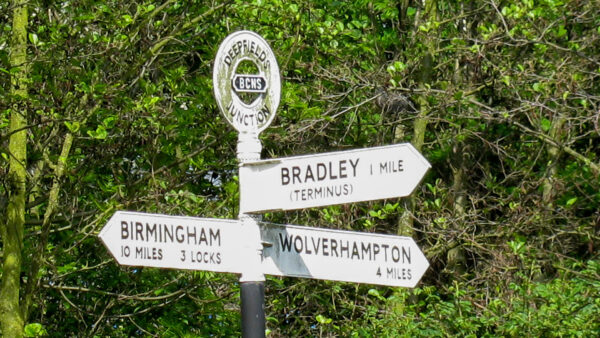 I've made the photos from my recent walk into a virtual cruise, including the through route so you can click through the next buttons to complete your virtual cruise from the comfort of your chair. Just choose your starting point