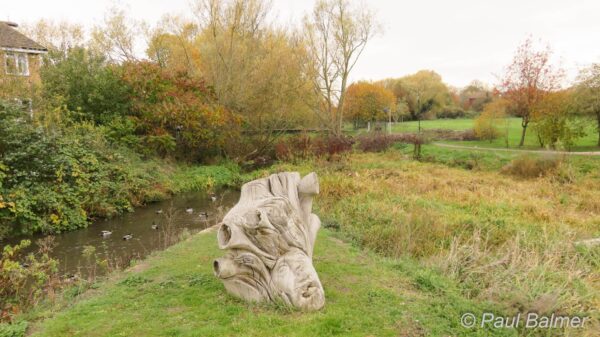 To the north of Maidenhead the Moor Cut meets the York Stream which has followed a more easterly route through the centre of Maidenhead since the channels split to the south of the centre.
The Moor Cut is to the right of the carved tree stump and is largely dry. The York stream passes to the left of the tree stump.
Straight ahead, to the north, the channels combine to form the Maidenhead Ditch.