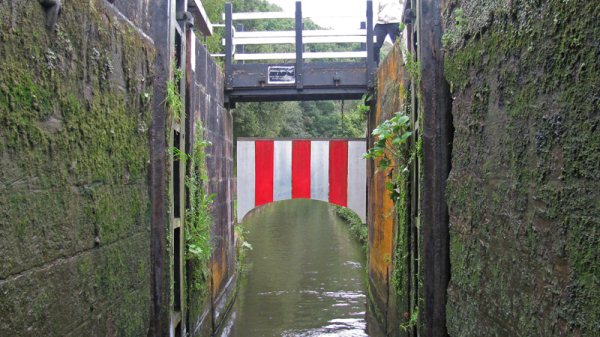 The gauge below Flint Mill Lock shows the profile of Froghall Tunnel so boaters will know if they will fit through the low profile of the tunnel.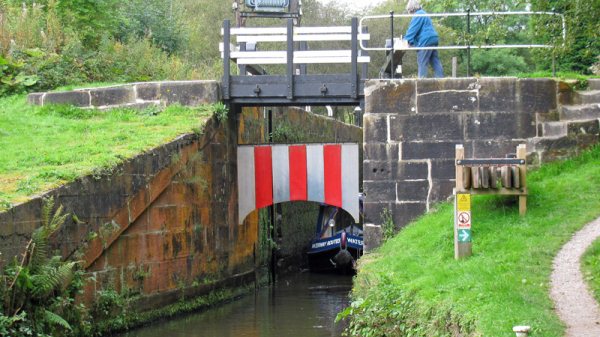 Approaching the gauge to see if we will fit through Froghall Tunnel.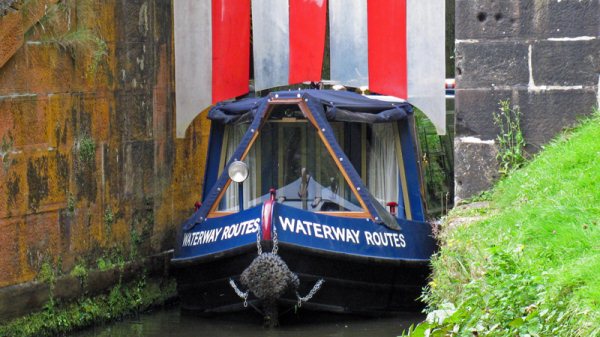 We just touched the gauge which is probably set a few millimetres pessimistically, and two crew members in the bows will lower the boat a little so we will probably fit through.