St Helens Canal
History
The St Helens Canal ran from the River Mersey near Warrington to reach the outskirts of St Helens. It's sometimes known as the Sankey Canal as it used the line of the Sankey Brook in places. The broad locks enabled the barges already in use on the River Mersey to reach the Lancashire Coalfields.
The main line of the St Helens Canal was open by 1757, pre-dating the Bridgewater Canal by at least six years despite many claims that the Bridgewater Canal was the first. Over the next twenty years four branches extended the St Helens Canal to reach the centre of St Helens and an extension of the main line reached Widnes.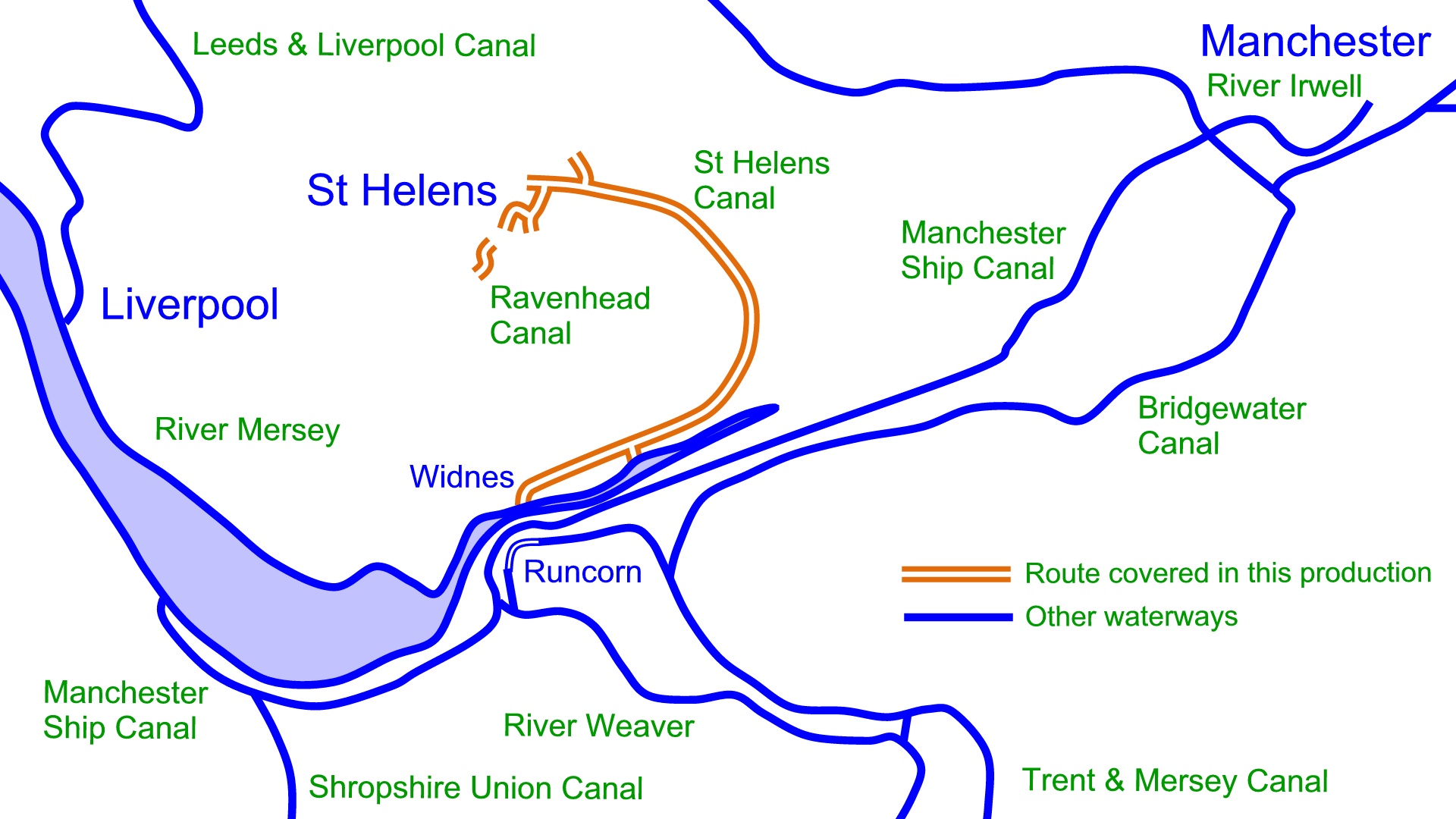 The far end of the Ravenhead Branch was filled in over 100 years ago and gradual decline led to official abandonment of the canal in 1963.
Proposals for restoration face many obstacles but progress is already being made with the Linking the Locks project, restoring the line between the locks to the River Mersey at Widnes and Fiddler's Ferry, with more information on the website of the Sankey Canal Restoration Society.
Maps of the St Helens Canal
There are detailed maps of the St Helens Canal on my website, available for download in Acrobat (pdf) and Memory-Map (qct) formats. Like all maps for restoration projects they are free to download.
Virtual Cruise of the St Helens Canal
You can also take a virtual cruise along the St Helens Canal and its branches.
Select your starting point and click on the Next links to see the canals as they are today.