I am pleased to say our Chesterfield Canal DVDs have just been released and they will make great Christmas presents.
The Chesterfield Canal DVDs are available in our usual three formats:-
Popular – like a television programme showing the highlights of the canal
Bowcam – a forward facing camera, speeded up for a little fun, showing the whole canal
Combined – both Popular and Bowcam in one box for the best of both worlds, saving money and postage.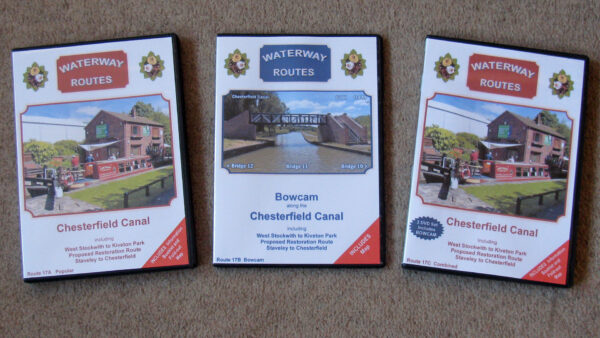 The DVDs follow the navigable canal from the River Trent at West Stockwith to the limit of navigation at Kiveton Park. We follow the section proposed for restoration from Kiveton park to Staveley on foot. Then, with kind permission from the Chesterfield Canal Trust, we follow one of their trip boats from Staveley into Chesterfield.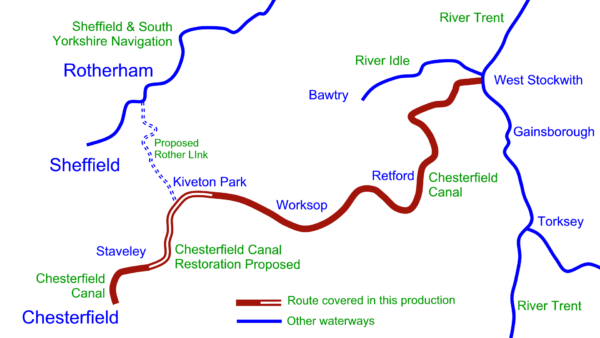 The Popular and Combined DVDs each include an information booklet and a fold-out map.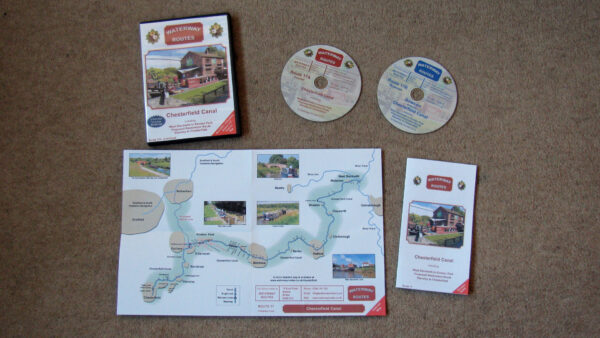 Enjoy this lovely canal from the comfort of your armchair. These Chesterfield Canal DVDs, or any others from our great range of waterway DVDs, will make a great Christmas present. Why not treat your family and friends, or start dropping hints about what you would like for Christmas.
We also have the Chesterfield Canal Maps which are available to download in both Acrobat (pdf) and Memory-Map (qct) formats..
The Chesterfield Canal Maps are also available on CD in a presentation box which makes them another great Christmas present idea.
A big thank you to the members of the Chesterfield Canal Trust who helped on their trip boat and with proof watching the DVDs.