We continued along the Birmingham & Fazeley Canal into Birmingham.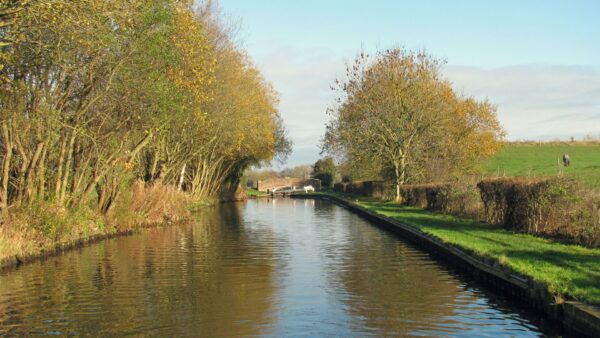 The winter sunshine wasn't producing much warmth and we were glad of the locks to work to keep us warm.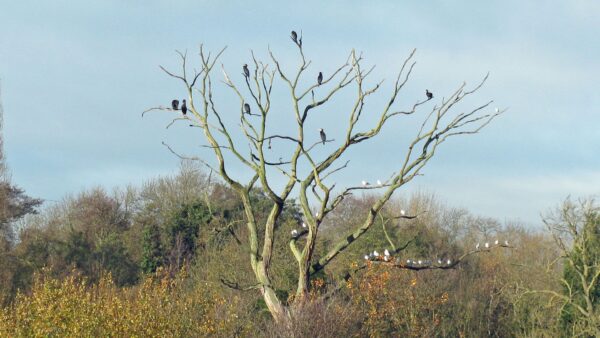 We weren't the only ones hoping for warmth in the sunshine. This dead tree makes a handy perching place where you can be on your own, or in groups.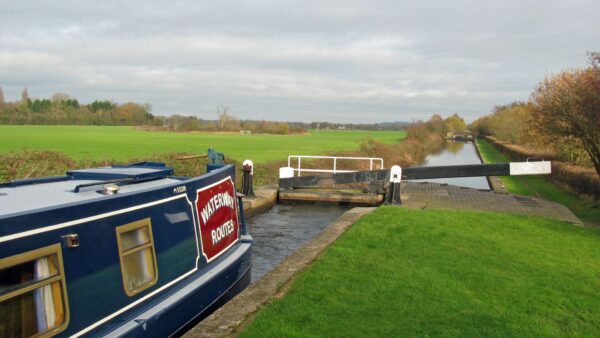 It still surprises me how green the grass is when almost everything else has turned brown near the end of autumn.
Looking back as we approached Salford Junction I spotted a new sign, requiring boaters to come up from the left and merge with the motorway traffic.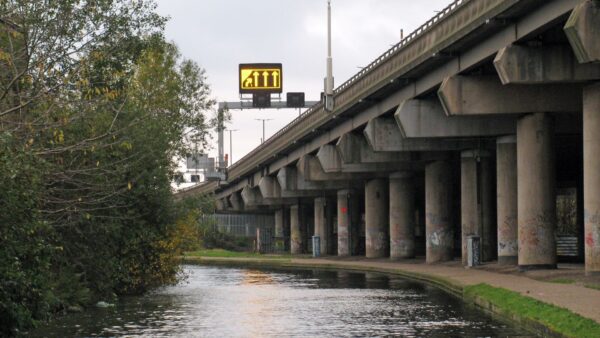 We're moored outside Star City, on the 24 hour moorings at the start of the Grand Union Canal. Tomorrow I will reverse back to Salford Junction, using the bow thruster to steer, then we'll head up the Aston and Farmers Bridge flights to our home mooring in the centre of Birmingham.