More Gloss Coats
Further progress with repainting our boat, visible during two recent visits.
Last week I saw the first gloss coat rubbed down and the second gloss coat being applied. The name panel looks shiny with the second gloss coat on the right hand side.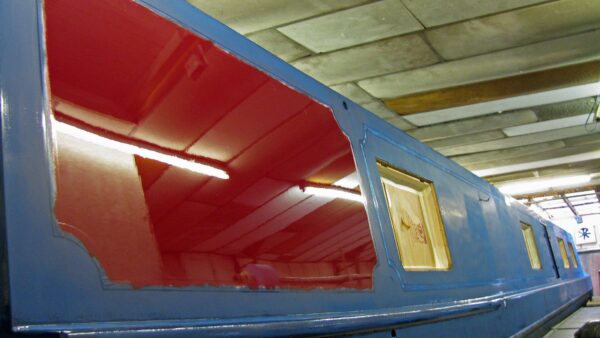 The left hand name panel is painted the same red colour, although filming inside under difficult lighting make it look a different colour. The inner blue panel has its second gloss coat too.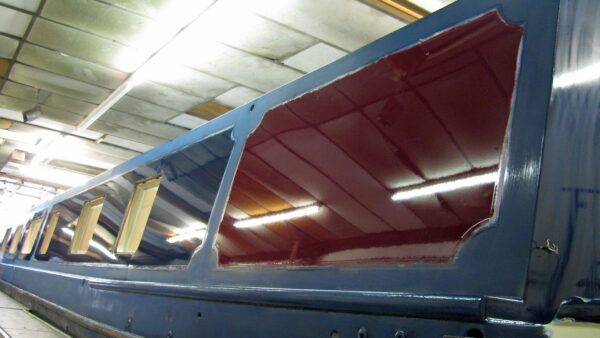 This week I saw the third, and final top coat nearing completion. Paul (the painter) is carefully reaching over the side to paint the blue on the roof.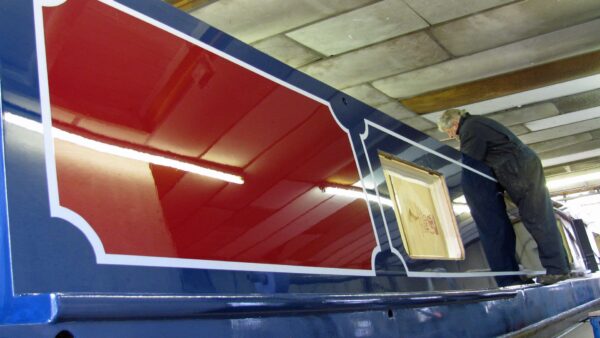 Paul can paint the circles around the mushroom vents without masking tape – and they do look circular.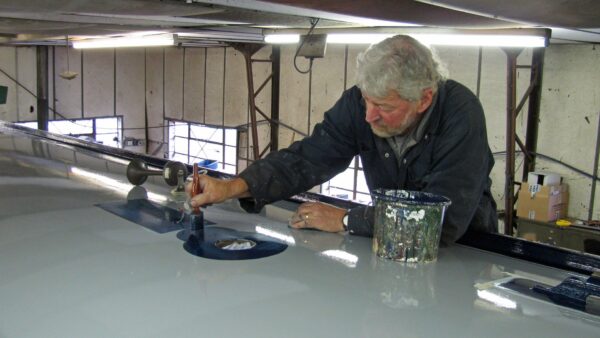 This is half way through week five out of an estimated six weeks.