Bradley Canal
The Bradley Canal is the name being given to the waterway created by the proposed restoration of closed canals within the Birmingham Canal Navigations (BCN). The Bradley Canal will provide a new route between the BCN Walsall Canal and the BCN Main Line.
This will include three distinct former waterways:
Bradley Branch, with nine locks between the Walsall Canal at Moorcroft Junction and Bradley Locks Junction
Rotton Brunt Line, a straight cut off section which once avoided a winding section of the Old Main LIne, from Bradley Locks Junction to Batmans Hill Junction
Old Main LIne, from Batmans Hill Junction to Bradley Workshops
From Bradley Workshops the canal is still open and forms:
Detailed maps of the restoration route can be downloaded in both Acrobat (pdf) and Memory-Map (qct) formats and, like all the maps for restoration projects, the Bradley Canal maps are free to download.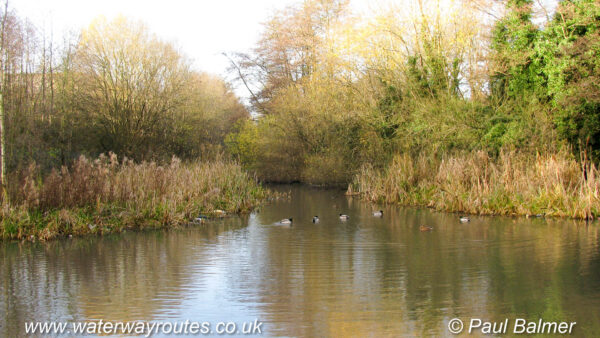 I walked the route recently and the paths are in good condition throughout. I was surprised by the long range views available from the top of Bradley Locks. Please take a look at the photos which form a virtual cruise along the Bradley Canal, starting at Moorcroft Junction where it meets the Walsall Canal, or at Bradley Workshops.