The Hulme Locks Branch of the Bridgewater Canal was opened in 1838 to provide a link from the main line of the Bridgwater Canal to the River Irwell, then the Mersey and Irwell Navigation.  The branch closed in 1995 when the new Pomona Lock opened a little further along the canal.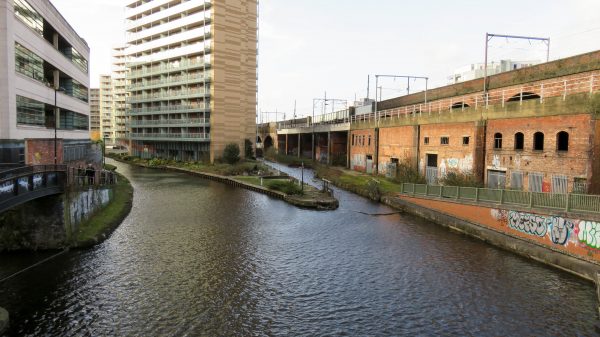 There are two lock chambers still in existence, although the upper chamber, seen in the photo above, has no working gates so the intermediate pound is at the higher level and the lower lock is the full height.
The upper lock was certainly working in the 1930s, but with a much shallower drop than the lower lock.  The sides of the intermediate basin have been built up since then, and the lower lock made full height.  Perhaps someone will leave a comment to explain when and why this was done.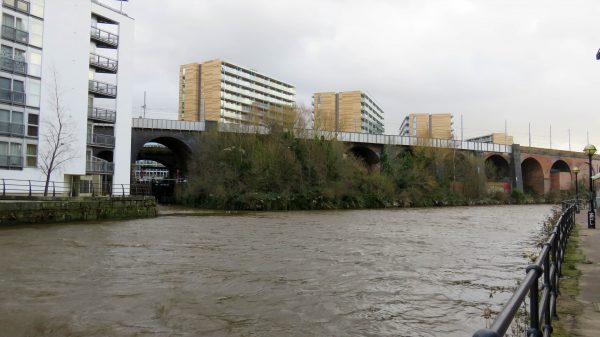 The bottom lock of the Hulme Locks branch sits under the arch of the railway viaduct and leads onto the River Irwell.
You can see a virtual cruise along the Hulme Locks Branch with a choice of starting points.