In 2013 we passed through Standedge Tunnel as we were filming for our South Pennine Ring DVDs.  I was steering the boat and didn't have much chance to appreciate the inside of the tunnel.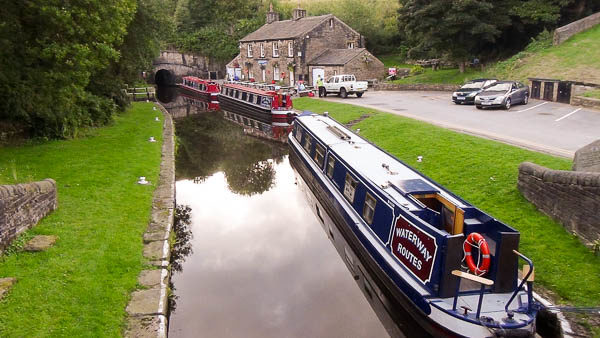 Here we are queuing in the early morning before the trip boats start operating.
When I saw Tom & Jan, on Waiouru, were approaching Standedge Tunnel I asked if I could join them and I was delighted to be allowed to sit in the bows all the way through.  You get a much better view that way.  I did offer to steer part way so Tom could admire the tunnel but he preferred to steer all the way.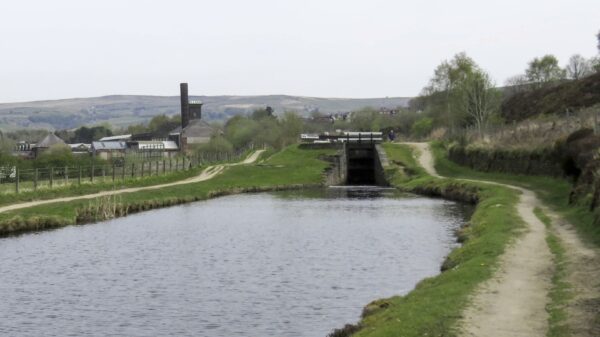 I caught the train to Greenfield Station and walked the final two and a half miles to join Tom & Jan at the Diggle (South West) Portal to Standedge Tunnel.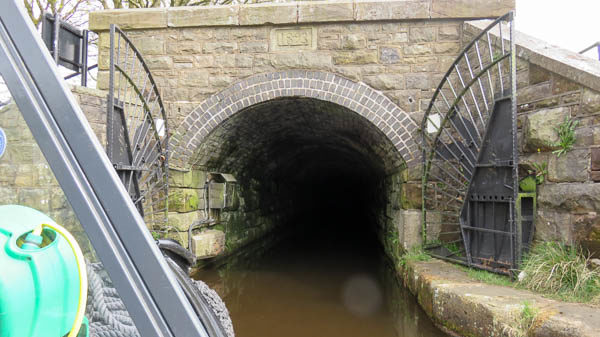 We were soon heading into the Diggle Portal of Standedge Tunnel, with Tom steering and Trevor, the volunteer chaperone, providing advice.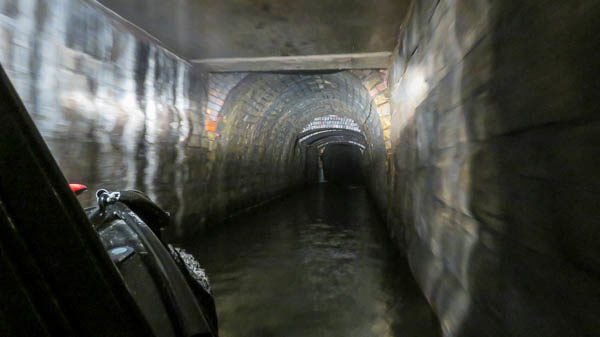 The tunnel is difficult to steer as there are many changes of profile inside and the view from the stern, over the roof of the boat is very restricted.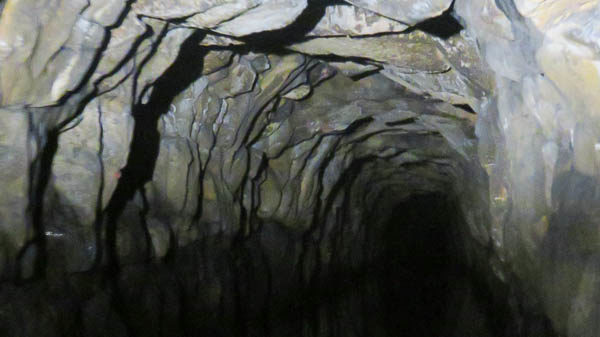 Many parts of Standedge Tunnel are just exposed rock with pointy bits sticking out in all directions, ready to mark the paintwork if the steerer isn't concentrating all the time.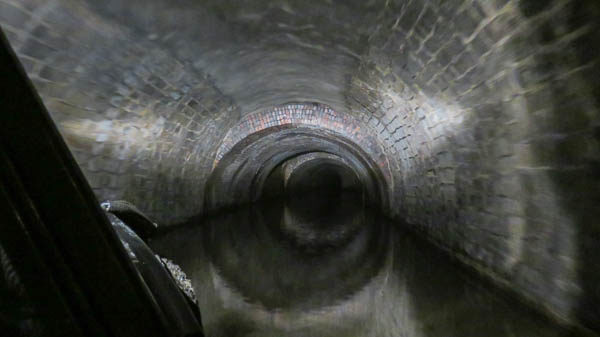 There are several wider sections inside Standedge Tunnel where steering doesn't require extra concentration, although it can be difficult to identify which side to keep to at the far end when it narrows again.
Arched sections of roof provide interesting reflections, unseen by the steerer, while retaining the sticking our bits of rock to catch the cabin sides.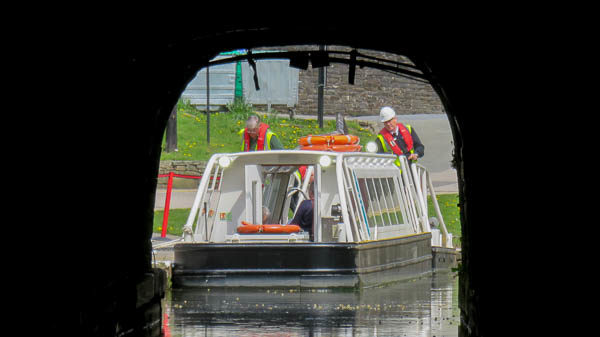 Trip boats operate a short distance into the tunnel from the Marsden (North East) portal and we had to wait at the last check point while one entered the tunnel, then we followed it out.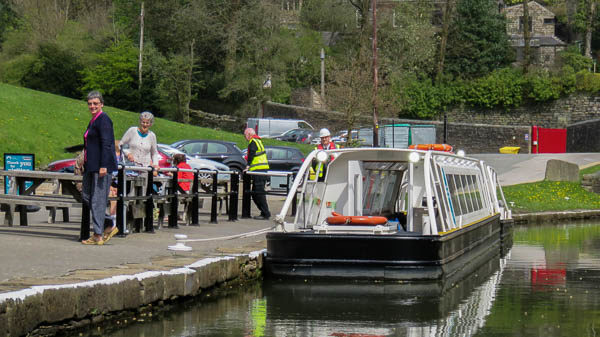 The trip boat moors just outside the Marsden Portal of Standedge Tunnel and the guests watch for us emerging from the tunnel after seeing our approaching headlight when they were inside.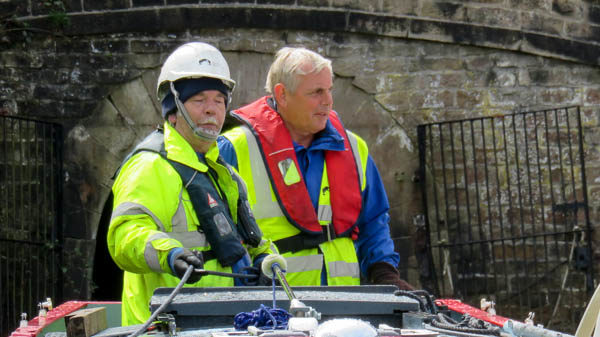 Tom (who has just removed his hard hat) and Trevor, the volunteer chaperone, emerge from the Marsden Portal of Standedge Tunnel.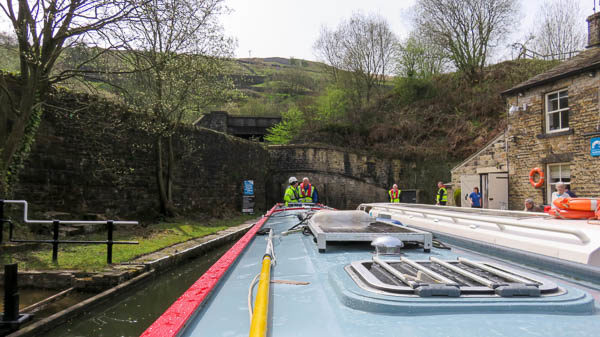 The Tunnel Keeper's Office is on the right, where all boat movements are controlled from.  The Pennines behind, that we've just passed through, make an impressive sight.
A big thank you to Tom & Jan for allowing me to join them for this passage.  There are lots more photos on Waiouru's blog, including much better photos by their son, Daniel.