It's downhill all the way, starting with the narrow locks of the Droitwich Junction Canal, including the staircase locks as we head into Droitwich Spa.
We join the River Salwarpe for the passage into the town before joining the Droitwich Barge Canal through the first of several wide locks, and through the swing bridges as we cruise into the centre.
Watch the leisurely cruise through the mixture of rural and urban settings along the full length of the restored Droitwich Canals.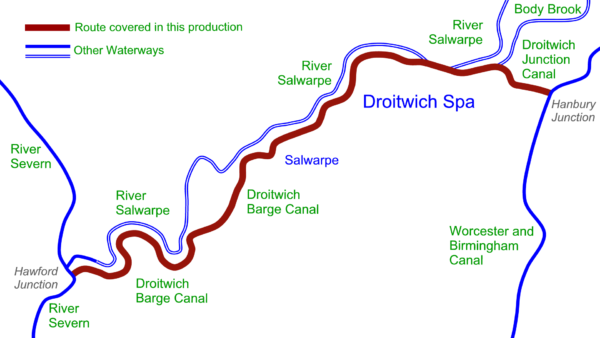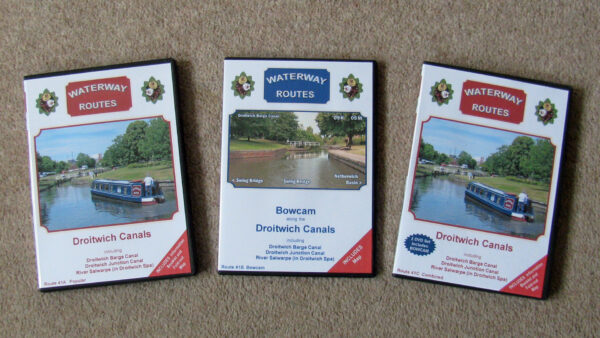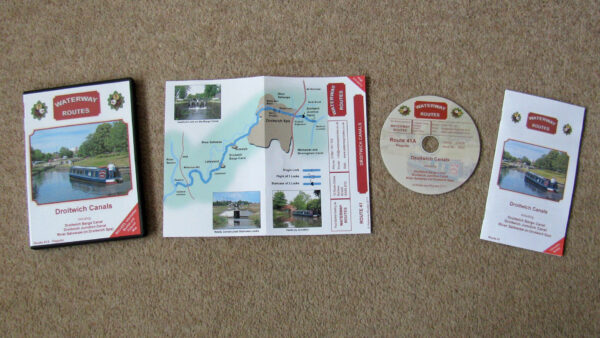 Maps
I also produce maps of the Droitwich Canals in a choice of formats:-
Acrobat (pdf) Format for printing or viewing on screen a page at a time
Memory-Map (qct) Format with all the pages joined into one scrollable and zoomable map with GPS tracking too.
Read more about my Droitwich Canals Maps.
Purchasing
Enjoy this lovely canal from the comfort of your own armchair in a choice of formats:-
Alternatives
With more than 50 DVDs in my full range there's likely to be something to interest you. They make great gifts too.