Joining the River Nene at Northampton we'll cruise along the navigable length of the non tidal River Nene to Dog in a Doublet Lock at Peterborough. Cruising down the picturesque Nene valley we'll see the open countryside and glimpse the villages along the way.
We'll see the locks with guillotine gates, and the unique Ditchford Lock with its vertical radial gate. We'll squeeze through the attractive bridges, with their narrow arches making navigation difficult.
We'll see the navigation challenges and show how to tackle them safely.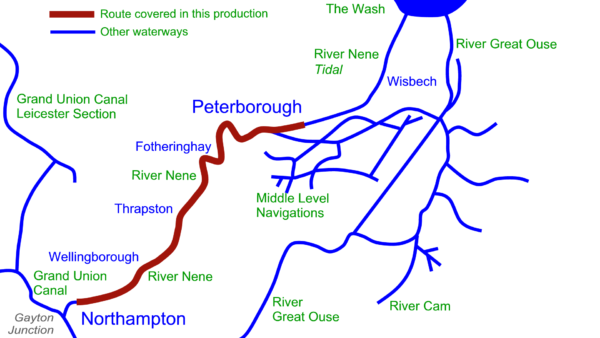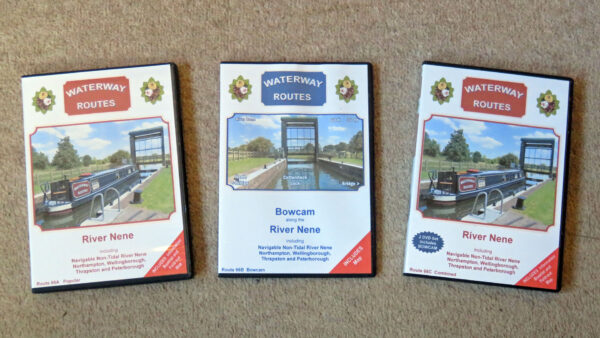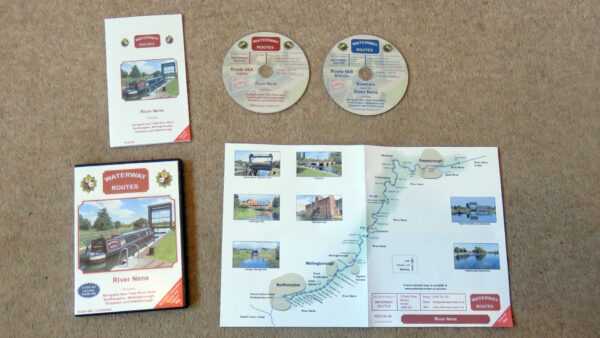 Maps
I also produce maps of the River Nene in a choice of formats:-
Acrobat (pdf) Format for printing or viewing on screen a page at a time
Memory-Map (qct) Format with all the pages joined into one scrollable and zoomable map with GPS tracking too.
Read more about my River Nene Maps.

Save 10% on both when you buy a River Nene Map and DVD together. Automatically deducted at checkout.
Purchasing
Enjoy this lovely river from the comfort of your own armchair in a choice of formats:-
Alternatives
With more than 50 DVDs in my full range there's likely to be something to interest you. They make great gifts too.