Joining the Middle Level Navigations through Stanground Lock at Peterborough, we'll follow the link route through Wittlesey and March to reach the River Great Ouse at Salters Lode. We'll also see all the other navigations which can be cruised with a narrow boat.
We'll pass through all the locks and visit the low bridges. See if we fit under the very low Infield's Bridge on the Twenty Foot River.
The views from the Middle Level Navigations are rather different to those on other waterways, and present a novel experience.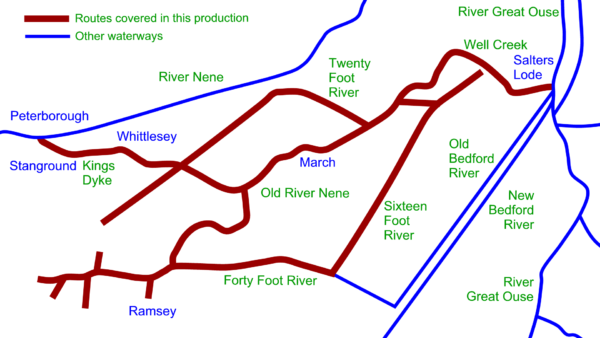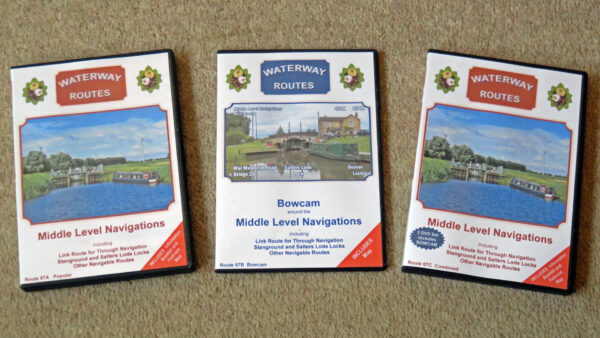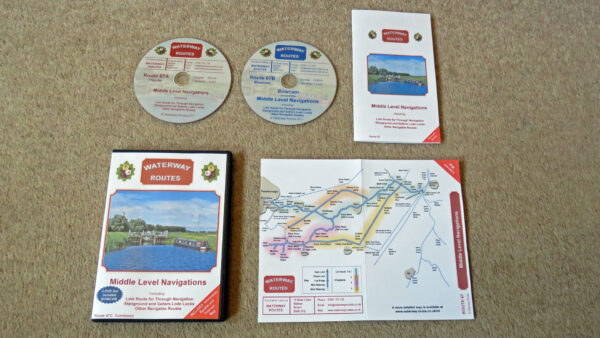 Maps
I also produce maps of the Middle Level Navigations in a choice of formats:-
Acrobat (pdf) Format for printing or viewing on screen a page at a time
Memory-Map (qct) Format with all the pages joined into one scrollable and zoomable map with GPS tracking too.
Read more about my Middle Level Navigations Maps.

Save 10% on both when you buy a Middle Level Navigations Map and DVD together. Automatically deducted at checkout.
Purchasing
Enjoy this lovely navigation from the comfort of your own armchair in a choice of formats:-
Alternatives
With more than 50 DVDs in my full range there's likely to be something to interest you. They make great gifts too.