We cruise around the Cheshire Ring from Hardings Wood Junction.
Our descent of Heartbreak Hill takes us under the Poole Aqueduct that we'll cross over later. Known to the old boatmen as the Cheshire Locks these lower us to the Cheshire Plain and Middlewich Junction. Continuing along the Trent & Mersey Canal we pass the Anderton Lift before passing through three tunnels to reach Preston Brook.
We visit both Runcorn and Leigh on the lock free Bridgewater Canal taking us to Manchester. Our climb starts with the Rochdale Nine Locks, and continues with the Ashton and Marple Locks to reach the great views of the Upper Peak Forest Canal to Whaley Bridge and Bugsworth. The scenic Macclesfield Canal completes the ring.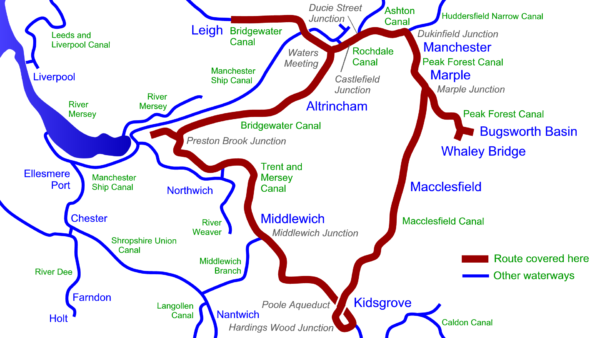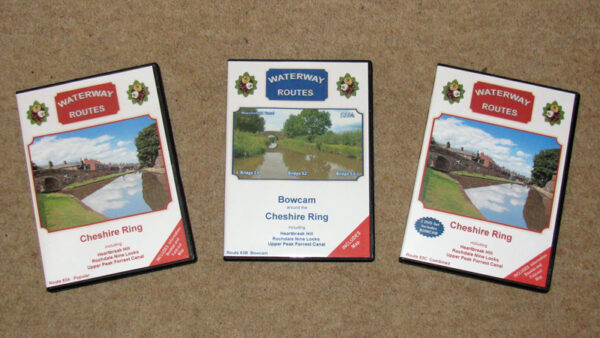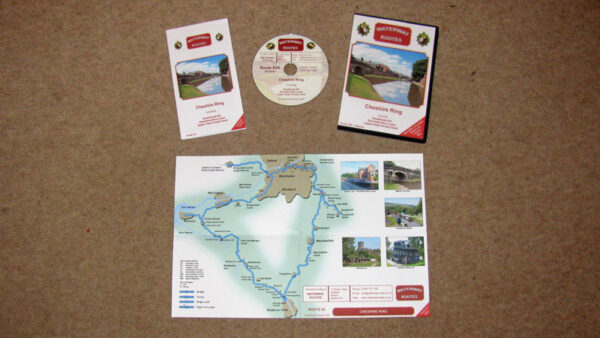 Maps
I also produce maps of the Cheshire Ring in a choice of formats:-
Acrobat (pdf) Format for printing or viewing on screen a page at a time
Memory-Map (qct) Format with all the pages joined into one scrollable and zoomable map with GPS tracking too.
Read more about my Cheshire Ring Maps.

Save 10% on both when you buy a Cheshire Ring Map and DVD together. Automatically deducted at checkout.
Purchasing
Enjoy these lovely canals from the comfort of your own armchair in a choice of formats:-
Alternatives
With more than 50 DVDs in my full range there's likely to be something to interest you. They make great gifts too.