We cruise cruise around the Warwickshire Ring from Braunston Turn.
A short, lock-free section takes us from Braunston Turn to Napton Junction where we turn right onto the Grand Union Canal. We descend through 23 broad locks to the lowest pound of our journey through Leamington Spa and Warwick before climbing through two more to reach the Saltisford Arm. Our climb continues with the mighty Hatton Flight and the Knowle Locks to reach the highest pound of our journey.
We pass around the centre of Birmingham and along the Birmingham and Fazeley Canal to Fazeley Junction with the Coventry Canal which we follow all the way into Coventry. The Oxford Canal, with the paired locks at Hillmorton, completes our circuit of the Warwickshire Ring.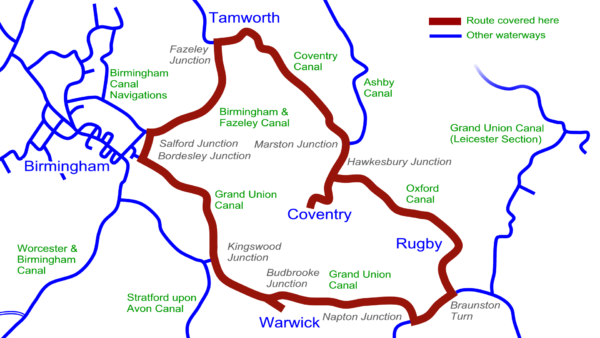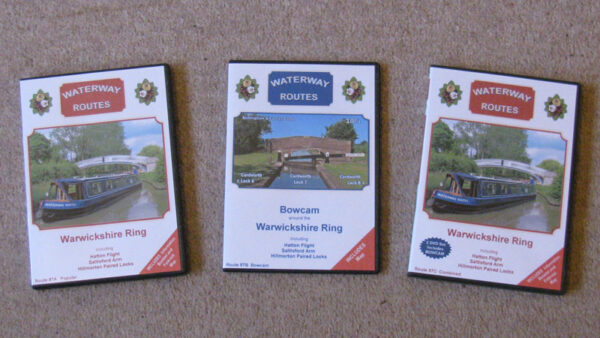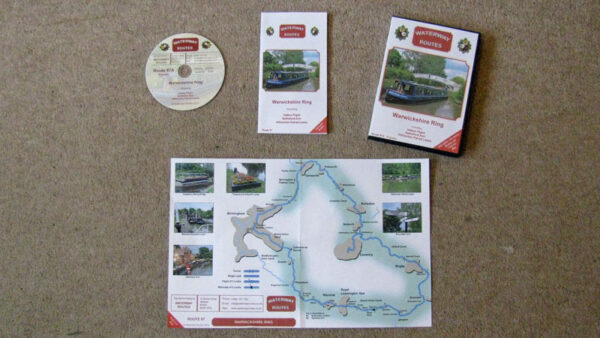 Maps
I also produce maps of the Warwickshire Ring in a choice of formats:-
Acrobat (pdf) Format for printing or viewing on screen a page at a time
Memory-Map (qct) Format with all the pages joined into one scrollable and zoomable map with GPS tracking too.
Read more about my Warwickshire Ring Maps.

Save 10% on both when you buy a Warwickshire Ring Map and DVD together. Automatically deducted at checkout.
Purchasing
Enjoy these lovely canals from the comfort of your own armchair in a choice of formats:-
Alternatives
With more than 50 DVDs in my full range there's likely to be something to interest you. They make great gifts too.