We cruise cruise around the Birmingham Mini Ring from Kings Norton Junction.
First along the Worcester and Birmingham Canal following a lovely green corridor through the suburbs of Birmingham to reach Gas Street Basin where Worcester Bar once divided the basin and separate the canals. A short stretch of the Birmingham Canal Navigations (BCN) takes us to Old Turn Junction and the Birmingham and Fazeley Canal with the 13 Farmers Bridge locks.
The Digbeth Branch takes us to the Grand Union and the narrow Camp Hill Locks to raise use to the summit pound. The five broad locks at Knowle are the only broad ones on the ring. The Lapworth Link leads to the Stratford upon Avon Canal where we climb the narrow Lapworth Locks back to our starting level.
Three lifting bridges add to the entertainment as we cruise back to Kings Norton Junction.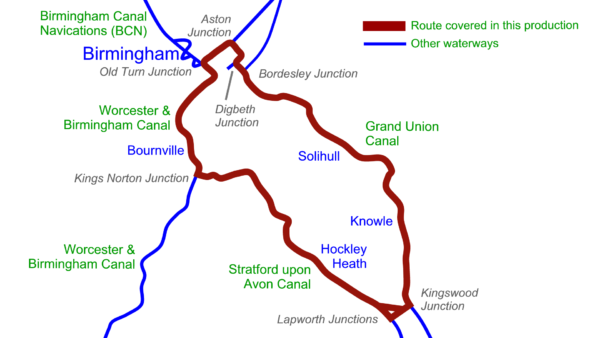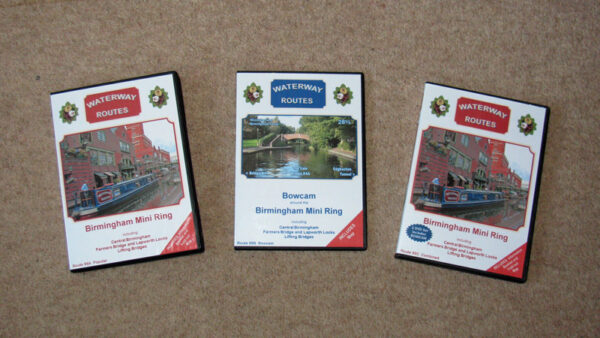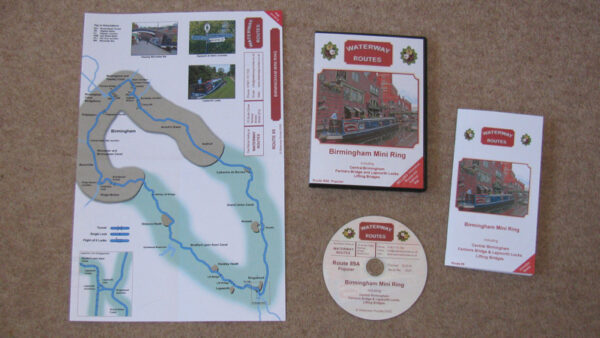 Maps
I also produce maps of the Birmingham Mini Ring in a choice of formats:-
Acrobat (pdf) Format for printing or viewing on screen a page at a time
Memory-Map (qct) Format with all the pages joined into one scrollable and zoomable map with GPS tracking too.
Read more about my Birmingham Mini Ring Maps.

Save 10% on both when you buy a Birmingham Mini Ring Map and DVD together. Automatically deducted at checkout.
Purchasing
Enjoy these lovely canals from the comfort of your own armchair in a choice of formats:-
Alternatives
With more than 50 DVDs in my full range there's likely to be something to interest you. They make great gifts too.