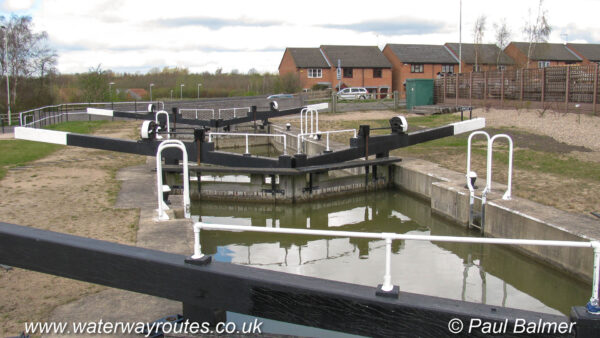 The Ashby Canal is considered a "narrow" canal today, that is one for narrow boats only. Indeed, the narrows at Marston Junction at the start will only allow narrowboats onto the canal.
The Ashby Canal was originally constructed as a broad canal and the lock at Moira has been constructed as a broad lock, that is holding two narrowboats side by side.
It has also been constructed with a pair of intermediate gates so very short boats need only use half the lock and half the water.