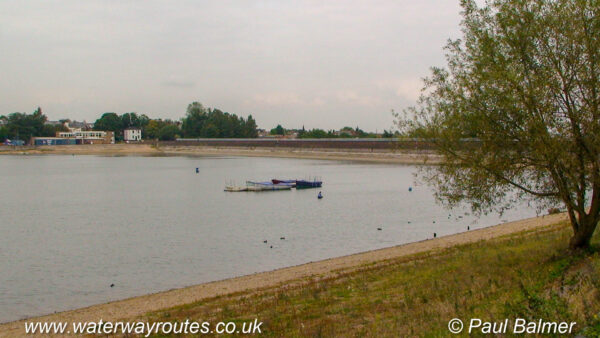 Built for the canal company in 1826 to supply water for the Birmingham Canal Navigations this was called Rotton Park Reservoir. The dam, running across the centre of the photo, sits above the Canal Company Depot on the Icknield Port Loop.
Today it is owned by Birmingham City Council and called Edgbaston Reservoir. It is used for boating, sailing, fishing and other recreational uses and it forms a haven for wildlife.
The water, however, is still used to keep the canals topped up and the level in the reservoir can be very low at the end of a dry summer.