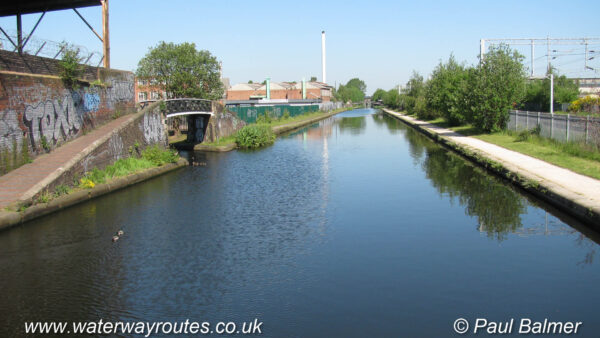 At Icknield Square Junction the Icknield Port Loop diverges to the left under the towpath bridge. This loop was the original route of the canal.
The bridge in the distance marks Rotton Park Junction which is at the other end of the Icknield Port Loop.
The wide straight main line was constructed to improve the canal and it cut off several loops. Most of the loops have been filled in but three of those loops are still navigable today.
Oozells Street Loop
Ickneld Port Loop
Soho Loop