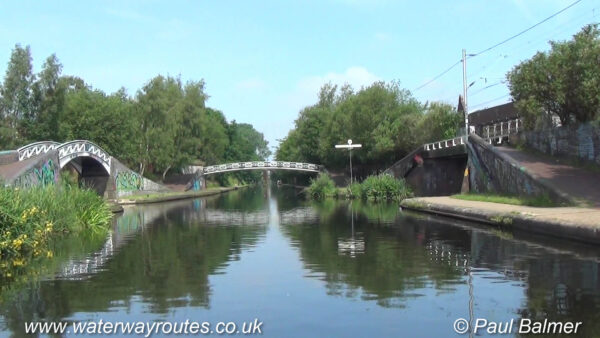 Rotton Park Junction is a four-way junction with the waterways meeting at right angles.
We are looking along the main line towards Smethwick Junction and Wolverhampton, with Icknield Port Junction and Birmingham behind the camera.
To the left is the Icknield Port Loop and to the right is the Soho Loop.