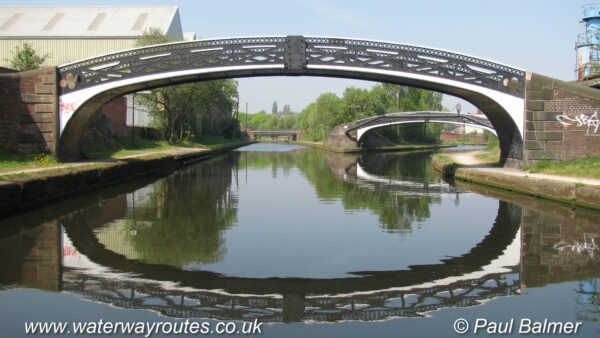 At Smethwick Junction the Old and New Main Lines diverge. They rejoin into a single route at Factory Junction.
To the right is the original route of the canal, now known as the Old Main Line. It climbs almost immediately through three locks, then runs on that level to Wolverhampton.
Straight ahead is the New Main Line which stays on the lower level until approaching Factory Junction when it climbs through three locks to reach the junction.
Behind the camera is the Main Line of the Birmingham Canal Navigations (BCN) to Birmingham.