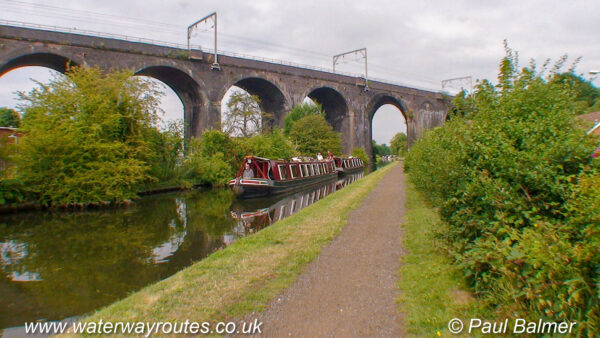 Many boaters have a photo similar to this in their blog or personal photo collection.
This is the main line between Wolverhampton and Shrewsbury, which is electrified for a short distance between Wolverhampton and Oxley Train Maintenance Depot.
This shows the Canal Voyagers Hotel Boat pair, with Motor Boat Snipe towing Butty Taurus.