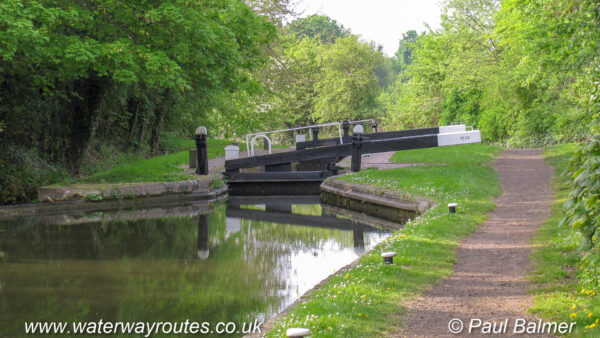 Lock 20 on the Wolverhampton Flight has single gates at both ends, with all the other locks having double gates at the bottom end.
The flight was originally built with twenty locks, with the bottom lock being deeper than the others. Later an additional lock was added, to make 21 in the flight, with a new lock 20 being constructed with single gates at both ends.
The original lock 20 was reduced in depth and renumbered as 21.