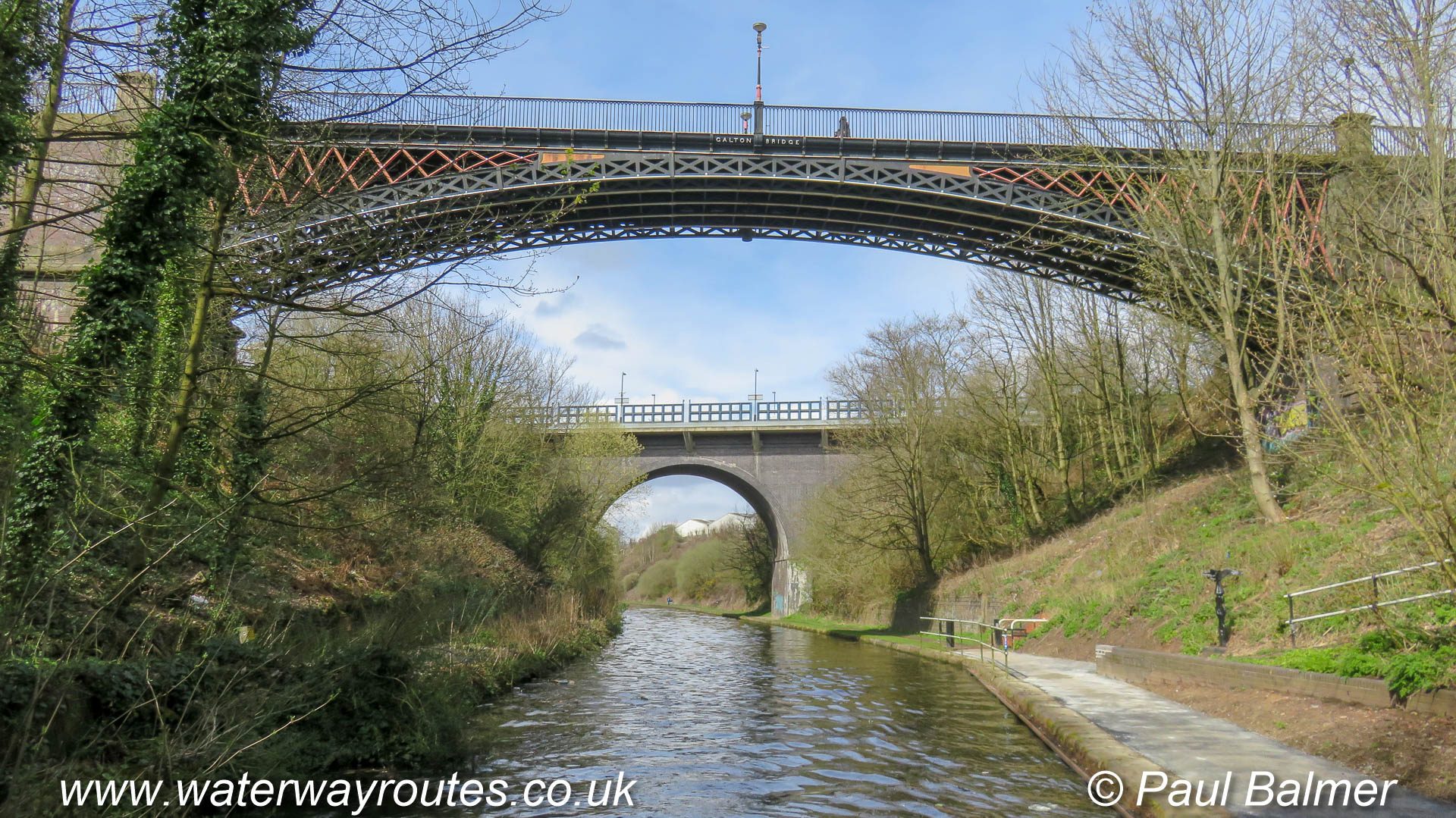 As boaters leave Galton Tunnel they find Galton Bridge striding high above the canal, with the railway bridge in the background.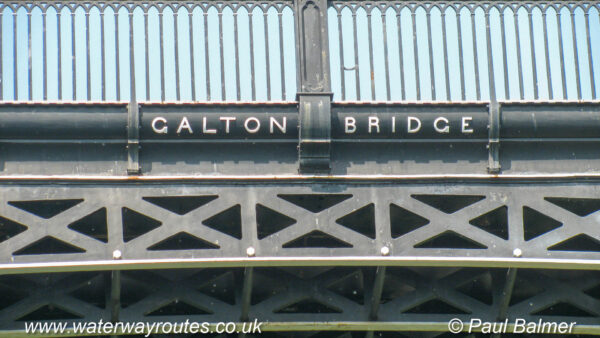 Built in 1829 with iron castings from the Horseley Ironworks is was based on designs used for the Mythe Bridge and Holt Fleet Bridge built across the River Severn a few years earlier.
Telford's bridge was the highest and longest single span at the time of construction. It was named after Samuel Galton, a Quaker, who was a member of the Birmingham Canal Navigations committee.