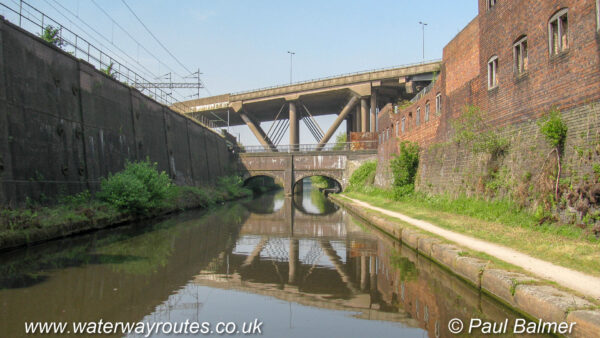 The Steward Aqueduct, sometimes called the Stewart Aqueduct, is a twin arched structure which carries the Old Main Line over the New Main Line. The Old Main Line was the original route and it runs three locks higher.
The brick built aqueduct would have been a substantial structure for its time, but is now dwarfed by the M5 motorway bridge which has its central pier carefully placed in line with the central pier of the aqueduct.
The railway line between Birmingham New Street and Wolverhampton runs along the top of the brick wall to the left.