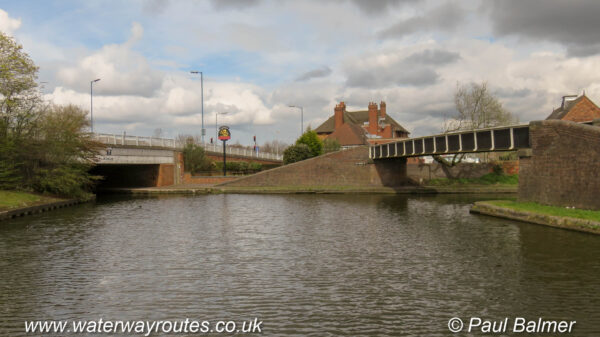 Looking along the Old Main Line towards Factory Junction, with Tipton Junction behind the camera.
The New Main Line emerges from under the bridge on the right, having just climbed through the three Tipton Locks.
The main lines combine into a single route passing under the bridge on the left towards Wolverhampton.