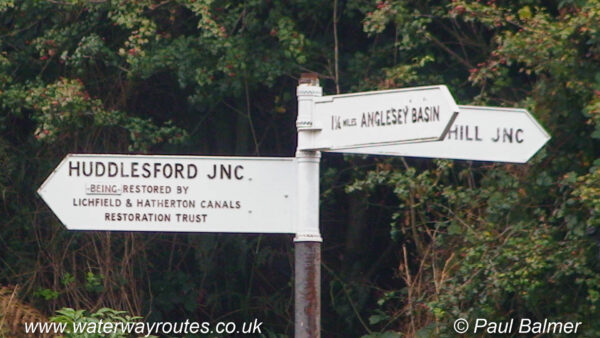 Ogley Junction is, today, considered the end of the Wyrley & Essington Canal which runs from Wolverhampton.
The Anglesey Branch runs from Ogley Junction to Anglesey Basin.
The third leg from the junction is being restored as the Lichfield Canal through to Huddlesford Junction on the Coventry Canal.
If you look carefully the sign has the word "being" bolted on as a temporary addition which can be removed when restoration is complete.