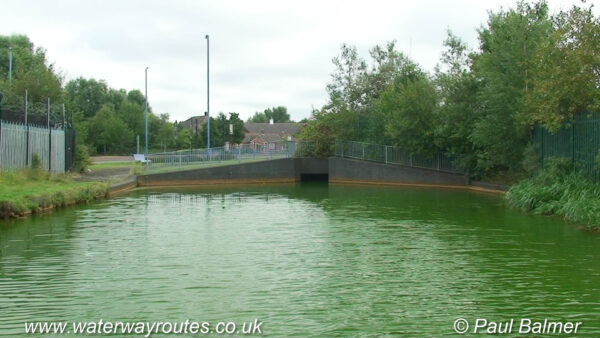 The Wednesbury Old Canal now ends where a modern road scheme has cut it short at Black Lake.
The water really was this green as the end of the canal is heavily polluted.  The smell from the chemicals stirred up when we winded the boat was indescribable.
At the time of writing (December 2018) the length of the Wednesbury Old Canal between Ryders Green Junction and Black Lake was so overgrown that navigation was impossible.