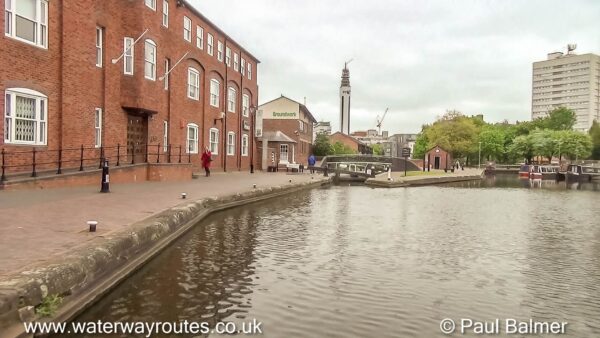 Farmers Bridge Junction is immediately above Farmers Bridge Lock 1.
The section of canal from Deep Cutting Junction (behind the camera) to the basin on the right was originally constructed as the Newhall Branch of the Birmingham Canal Navigations (BCN).
When the Birmingham & Fazeley Canal was constructed it started here and descended through the locks. Today it is generally considered to include the whole route from Deep Cutting Junction and I have measured the distances from there.