Map Updates – November 2015 – Issue 44
I've just published the monthly update to my maps for November 2015 and the England & Wales map is now as Issue 44.
Many of the changes are small, but important to those involved. One example is completion of the next section of the Ashby Canal through Bridge 62 to a new winding hole.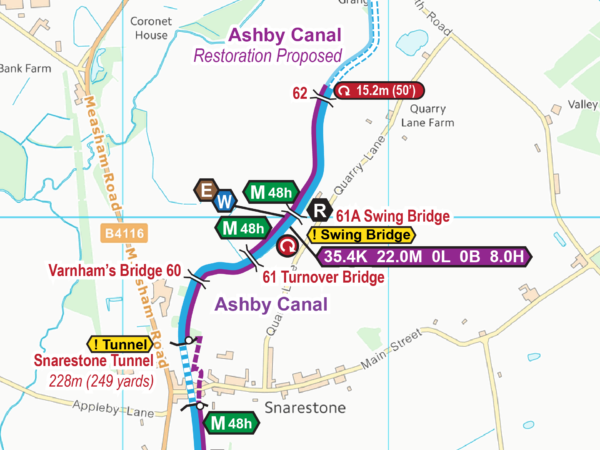 This is a short winding hole, being 15.2m (50′) long and, like all winding holes less than full length for the canal, is carefully marked as such on the maps.
Those maps with significant changes this month are listed here.
Ashby Canal Map (the restoration section is free to download)
Cotswold Canals Map (free to download)
Wilts & Berks Canal Map (free to download)
There are a few others, like the Grand Union Canal Map, which have minor updates too.
Thank you to all those who have let me know about updates they have found. I can't check every mile of every canal personally each month, and feedback is important to help me keep the maps up to date.