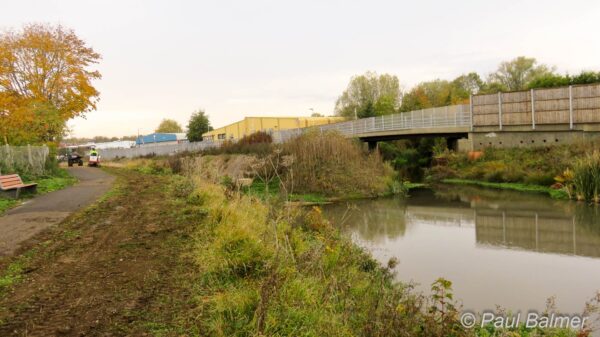 The Bray Cut runs from its junction with the River Thames to the outskirts of Maidenhead where the channel split at a "Y" shaped junction.
To the right, passing under the bridge, is the Moor Cut which once carried water but is now dry for most of its length. Restoration is proposed to convert it back into a navigable channel.
Curving to the left, following the line of the footpath, is the York Stream which is navigable by small craft through the centre of Maidenhead.
The York Stream and the Moor Cut meet again and merge into a single channel on the far side of Maidenhead.