Walton Summit Branch Maps
Ths south end of the Lancaster Canal was once linked to what we now call the Leeds & Liverpool Canal at the foot of Johnson's Hillock Locks. The link was by means of a tramway, at the northern end, and a canal at the southern end. Both have been abandoned, with just the short stub end of the branch remaining at Johnson's Hillock.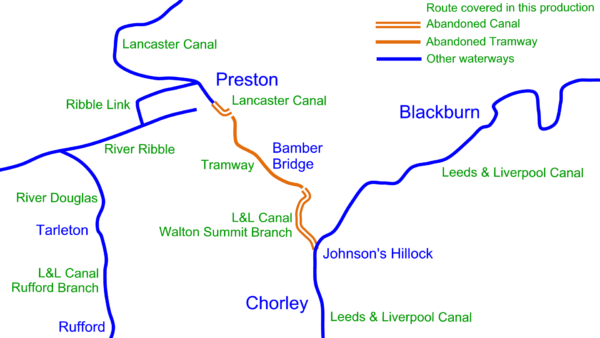 I've produced another of my free maps showing the route, although I had trouble deciding what to call it and eventually settled on referring to it as the Walton Summit Branch of the Leeds & Liverpool Canal as that's the name shown on Old Ordnance Survey Maps.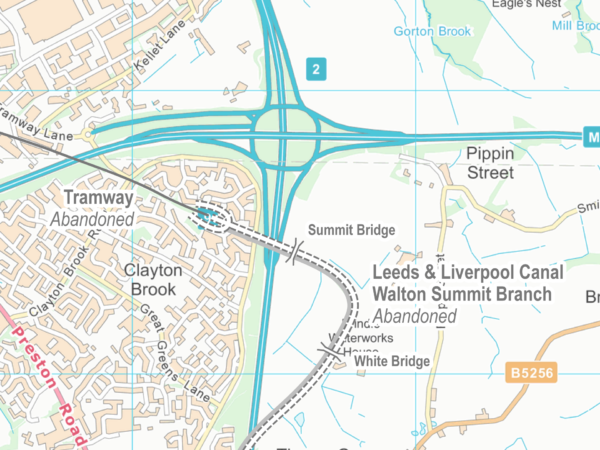 As with all of ny extensive range of maps for restoration projects and abandoned canals the Walton Summit Branch Maps are free to download. All maps are available in Acrobat (pdf) format and Memory‑Map (qct) format.
Visit the Walton Summit Branch Maps page for further information and the free download links.