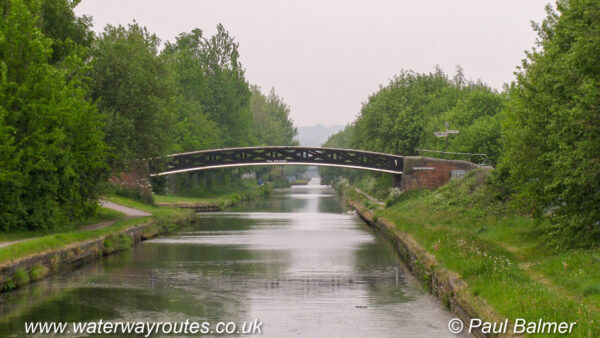 The bridge allowed horses to cross from the right hand towpath at Dudley Port Junction.
Next to the bridge the Netherton Tunnel Branch turns to the left to pass through Netherton Tunnel to link to the Dudley No 2 Canal.
The New Main Line continues straight ahead at Dudley Port Junction towards Factory Junction and Wolverhampton.