I produce many maps for the waterways and I make all the maps for restoration projects free to download.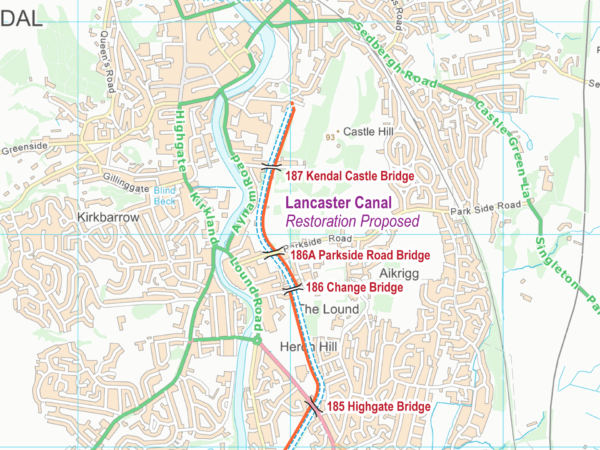 These are usually free to use to support your project, but please ask for permission first.
Use them to publicise your projects:-

Websites
Leaflets
Interpretation
Posters
Magazines
Press Releases
Adverts
Handouts
… anywhere
Update as work progresses:-

Before
After
Now
Planned
… more
Available in different formats:-
Available in different sizes:-

Whole route
Extracts
Enlargements
A4
A3
Poster
Thumbnail
… more
Download the free maps for restoration projects
Ashby Canal (Restoration Section)
Barnsley Canal
Bedford & Milton Keynes Waterway (Project)
Bradford Canal
Bradley Canal
Buckingham Canal
Chesterfield Canal (Restoration Section)
Cotswold Canals
Cromford Canal
Daventry Canal
Dearne & Dove Canal
Derby Canal
Droitwich Canals
Fens Waterway Link
Grantham Canal
Hatherton Canal
Herefordshire & Gloucestershire Canal
Hollinwood Canal
Horncastle Canal
Lancaster Canal (Northern Reaches)
Lapal Canal
Lichfield Canal
Manchester Bolton & Bury Canal
Melton Mowbray Navigation
Monmouth & Brecon Canal (Restoration Section)
Montgomery Canal
Newcastle-under-Lyme Canal
North Walsham & Dilham Canal
Nottingham Canal
Nutbrook Canal
Oakham Canal
Portsmouth & Arundel Canal
Pocklington Canal
River Avon (Stratford) (Proposed Higher Avon)
River Dee
River Glen
River Ivel
River Rother
River Slea
River Welland
Runcorn & Weston Canal
Sir Nigel Gresley's Canal
Shrewsbury and Newport Canals
Somersetshire Coal Canal
Stafford Riverway Link
Stockport Canal
St Helens Canal
Uttoxeter Canal
Walton Summit Branch
Wendover Arm
Wey & Arun Canal
Wisbech Canal
Wilts & Berks Canal
There are lots of great Maps and DVDs for the open waterways too.
Email paul@waterwayroutes.co.uk to add your project to my ever expanding range or discuss how to use my existing range.